Great North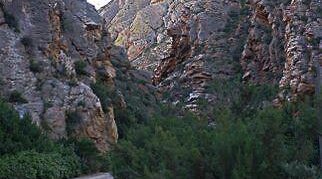 Visit the remote northern part of Kruger Park with 2 nights at Punda Maria and an optional excursion to Thulamela Heritage Site. Drive to Crooks Corner and the fever tree forest before heading southwards to Shingwedzi. We leave the Kruger Park at Phalaborwa and spend the last night at Blyde River Canyon.
Less 40% on Kruger Accommodation for seniors on production of ID details when booking.
ID details must be given when booking.
Included: B&B accommodation:
Conservation fee KNP
Game drives in our vehicle
Book and Pay 50% Deposit by 30 April.
Itinerary : Great North
Drive via Polokwane and Giyani to Northern Kruger Park. Enter at Punda Maria Gate in the late afternoon. Dinner own account.
Possible excursion to Thulamela (additional cost of ZAR205 + medical fitness certificate). Game drive in our vehicle to Pafuri area, Fever Tree Forest and Crooks Corner. Return to Punda in the late afternoon. Possible braai – own account.
Drive to Shingwedzi – either after breakfast or with picnic breakfast en route. 
Optional open vehicle game drive (Evening 1630 – 1930: ZAR303.00 p.p.; Night 2000 – 2200: ZAR243.00p.p) 
Game drive in our vehicle en route to Phalaborwa Gate. Possible visit to Amarula Lapa. Continue via Abel Erasmus Pass to Blyde Canyon Resort.
Continue along the Panorama Route with a stop at Wonder View (right next to God's Window). At Graskop Optional Glass Lift to gorge below (ZAR120.00 p.p. over 65; ZAR175.00 normal price). Drive back to Pretoria arriving in the late afternoon.